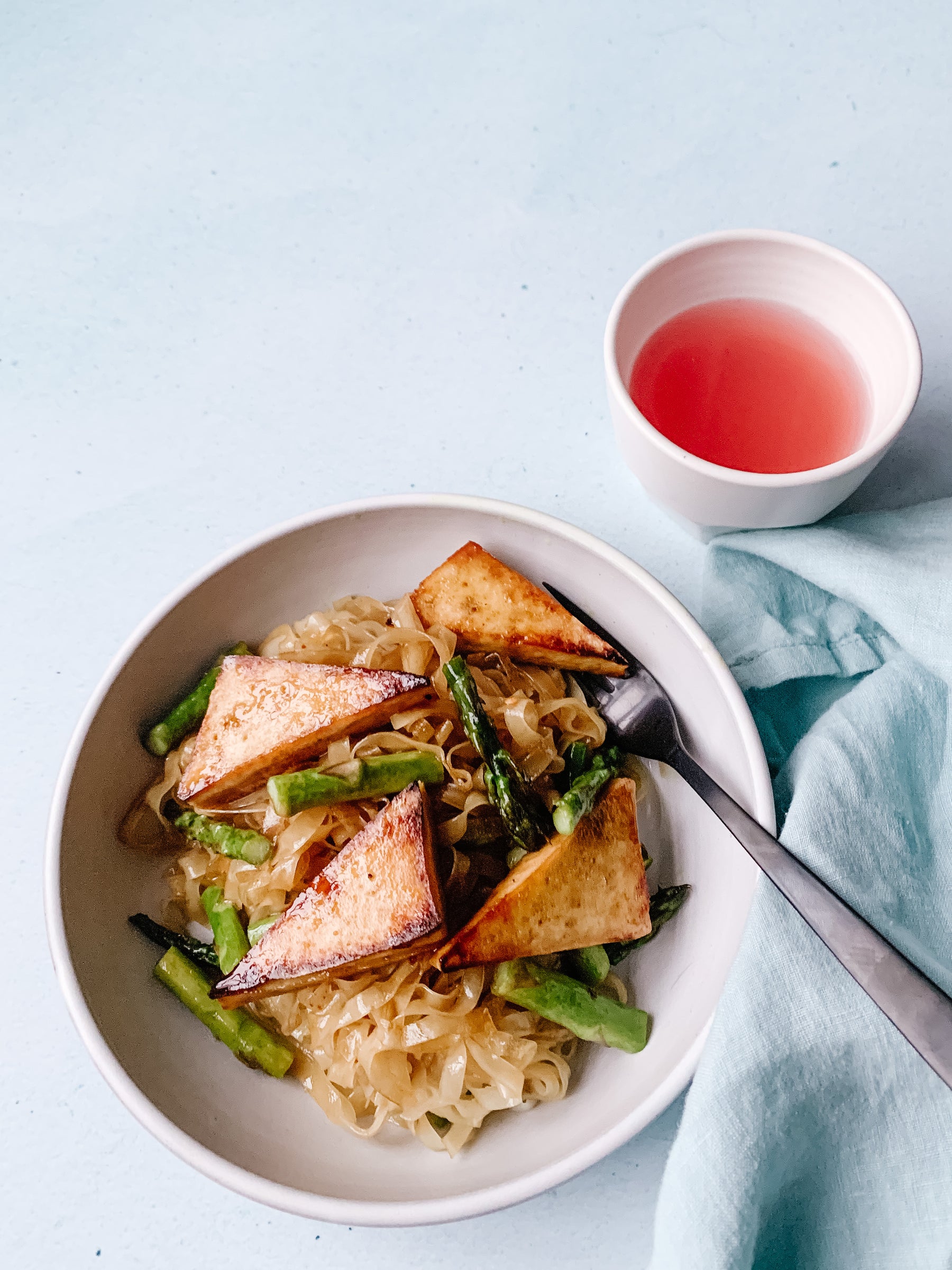 Sheet Pan Tofu & Asparagus with Noodles
Debra Cowie pays attention to every detail which shouldn't surprise you as she's a food stylist and photographer for local and national brands with her company Debra Cowie Styling and Photography.
She recently played around with our Turmeric and Ginger Honey and created MAGIC.
What I love most about this recipe is its simple as can be. Minimal ingredients and easy to remember instructions.
Ingredients
3 Tablespoons Turmeric + Ginger Honey
2 Tablespoons Soy Sauce
2 Garlic Cloves, Grated
1 inch Ginger, Grated
1/2 Teaspoon Chili Flakes
Tofu
Asparagus
Softened Rice Noodles 
Steps Whisk together honey, soy sauce, garlic, ginger and chili flakes Brush on Tofu and bake at 400F Flip tofu after 10 minutes
Toss asparagus in leftover sauce and add to pan for 10 more minutes
Toss both asparagus and tofu with softened rice noodles and reserved sauce
Thanks to Debra Cowie, again, for the inspiration.