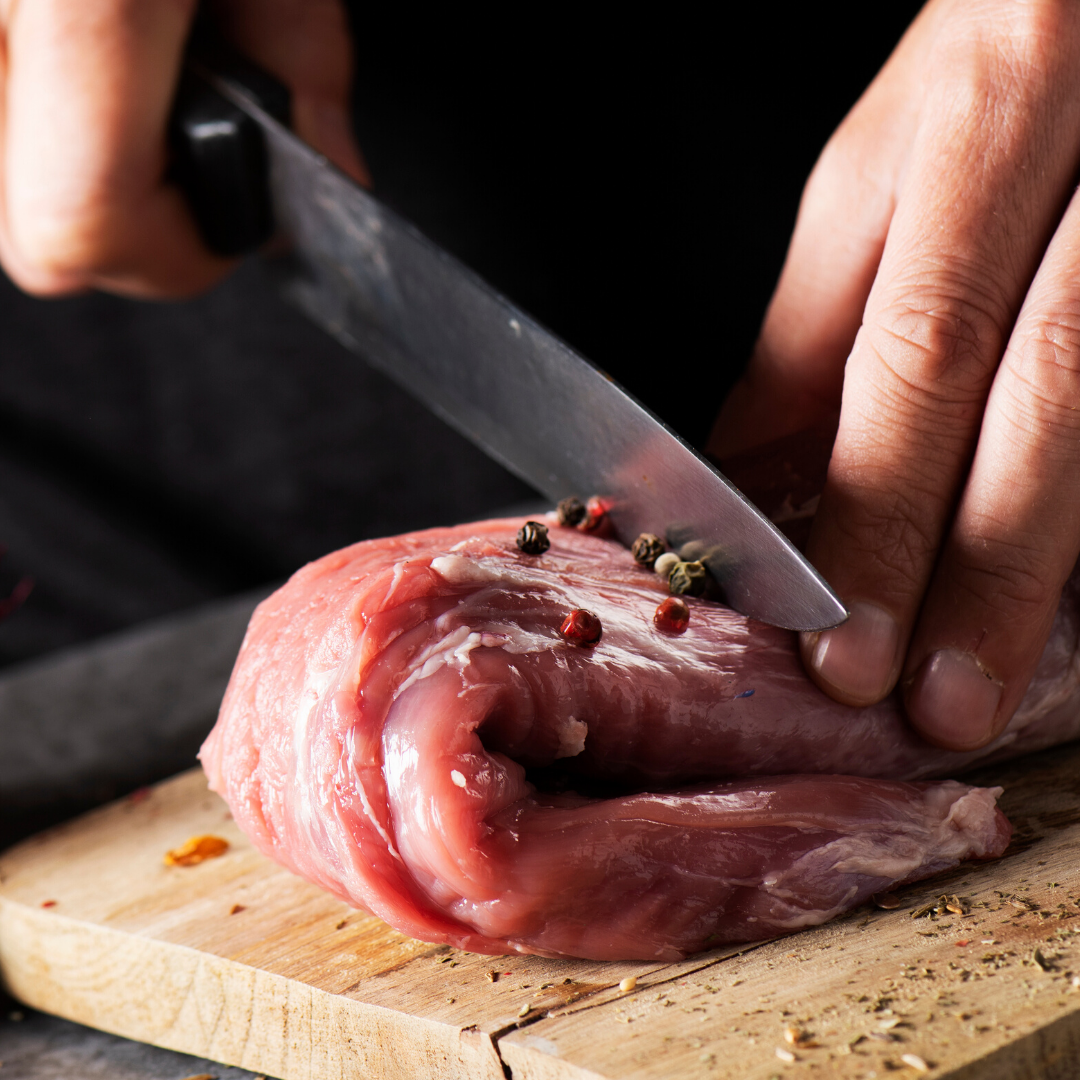 Pork Tenderloin with Turmeric + Ginger Honey
4 Servings
Preparation time: 15 minutes
Cooking time: 10 minutes
Ingredients
600 g pork tenderloin
40 ml soy sauce
3 tablespoons turmeric and ginger infused honey
1 red bell pepper, seeded and julienned
2 tablespoons extra virgin olive oil
1 teaspoon paprika powder
A pinch of garlic powder
Salt and pepper, to taste 
Instructions
Cut the pork tenderloin into 3 cm thick slices.
Heat extra virgin olive oil in a large skillet and add red bell pepper. Cook and stir for 7 to 8 minutes.
Add in pork slices and cook over medium heat until golden brown on both sides.
Add in honey, paprika powder, garlic powder, and soy sauce. Stir and cook for an additional 5 to 7 minutes. Season with salt and pepper to taste.
Remove from the heat and serve.
Additional tips
Serve with rice or grilled vegetables.
Season with chopped parsley or cilantro.
For crunchy texture you can add some almond slices.