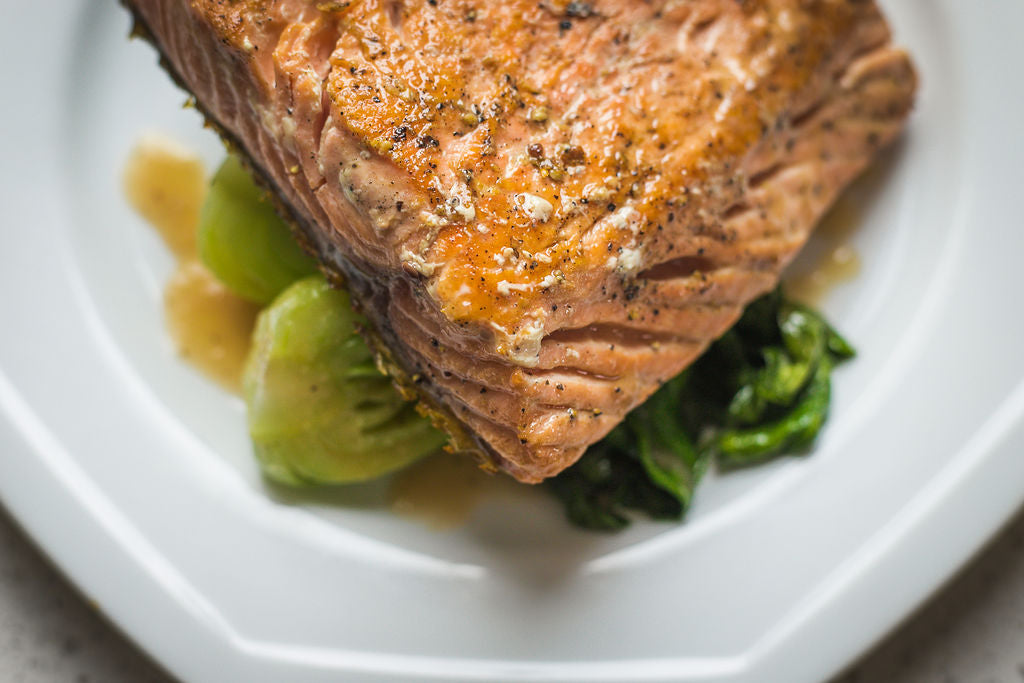 Grilled Hot Pepper Salmon
4 Servings
Preparation time: 15 minutes
Cooking time: 10 minutes 
Ingredients
600 g salmon fillets
1 lemon, juice and zest
1 orange, juice and zest
100 ml hot pepper infused honey
1 tablespoon soy sauce
1 tablespoon chopped chives
2 tablespoons extra virgin olive oil
Salt and pepper, to taste 
Instructions
In a bowl add lemon and orange juice and zest, honey, chopped chives, and soy sauce.
Add in salmon fillets and cover with plastic foil.
Refrigerate for an hour.
Heat extra virgin olive oil in a skillet and cook salmon fillet for 1 minute per side.
Arrange fillets on a serving plate.
Warm the marinade and drizzle it over salmon fillets.
Additional tips
Season with more chopped chives or cilantro.
Serve with rice, grilled vegetables, or a bowl of fresh salad.
You can replace lemon with lime.