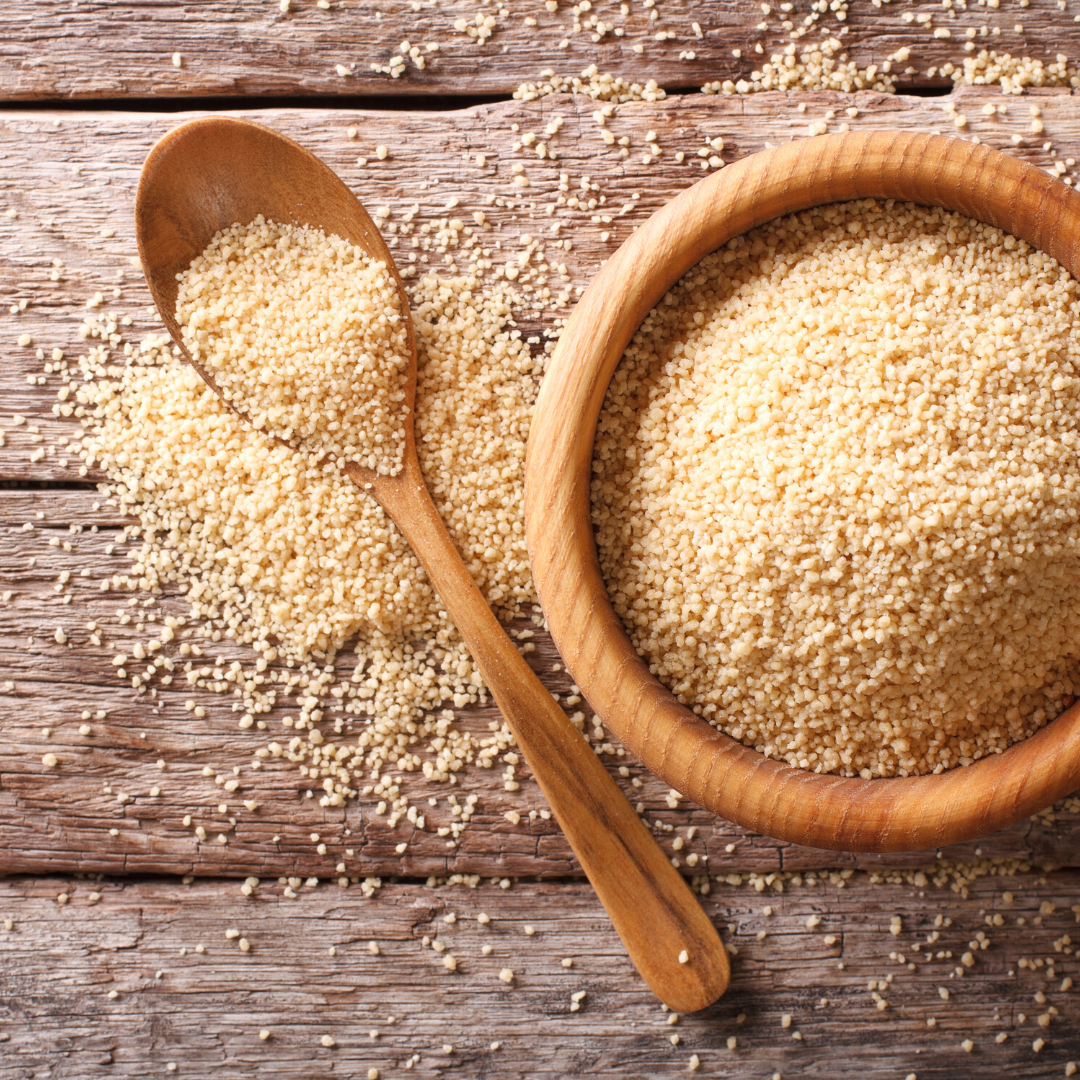 Honey Couscous
4 Servings
Preparation time: 12-15 minutes
Cooking time: 5 minutes 
Ingredients
200 g couscous
25 g raisins
Almond milk
2 oranges, juice
1 cinnamon stick
1 garlic clove
2 tablespoons plain Bee Savvy Honey
30 g almonds, toasted and chopped
30 g walnuts , toasted and chopped
20 g butter 
Instructions
Soak raisins in almond milk.
In a saucepan, add orange juice, garlic clove and cinnamon. Bring to a boil and remove the garlic clove. Add in couscous and butter, stir well and remove from the heat.
Add in drained raisins, chopped nuts, and almond milk from raisins if needed.
Heat honey in the saucepan and pour it onto couscous.
Mix well to combine.
Additional tips
For more flavor you can add in chopped dates.
Butter can be replaced with 1 tablespoon of extra virgin olive oil or sesame oil.