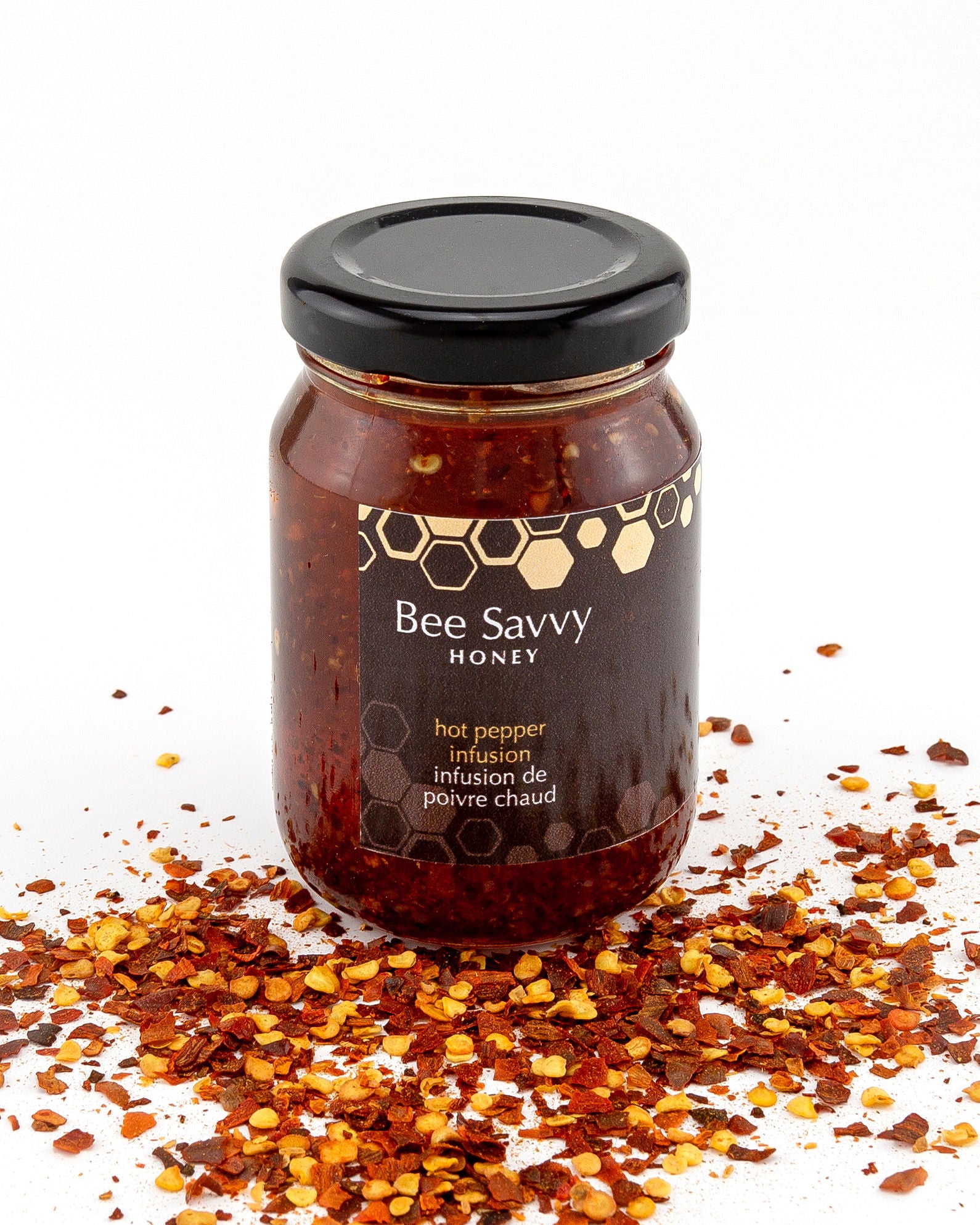 Watermelon Appetizer
Paula Bashford from The Alternate Root and Cottage Cup did it again! This time with a delicious watermelon appetizer to spice up any summer BBQ.
Ingredients:
1/4 cup Bee Savvy Hot Pepper Honey
1/4 cup lime juice, fresh
Watermelon, cut into 1-inch cubes
Firm block of feta cheese, cut into 3/4 inch cubes
Mint leaves
Toothpicks
Method:
Gently stir the honey with the lime juice in a pot over low heat.  Continue to stir until the honey has completely dissolved, about 1 minute. 
Remove from the heat and allow the honey-lime mixture to cool in the fridge for at least 1 hour.  The marinade should be cold to touch before it is added to the watermelon.
While honey is cooling, cut the watermelon and feta cheese into the desired shapes.
Place the watermelon into the marinade for about 3 hours.  If there is not enough marinade to completely cover the watermelon, don't worry – pour the marinade into a shallow pan or plate and add the cubed watermelon; turn the watermelon periodically to a different side to help the marinade fully flavour the melon.
Make the skewers: lay out the watermelon cubes on a flat surface; add a small piece of mint; top with the feta cheese; skewer with a toothpick.
Drizzle the remaining marinade onto the serving platter, add the skewers, and enjoy!