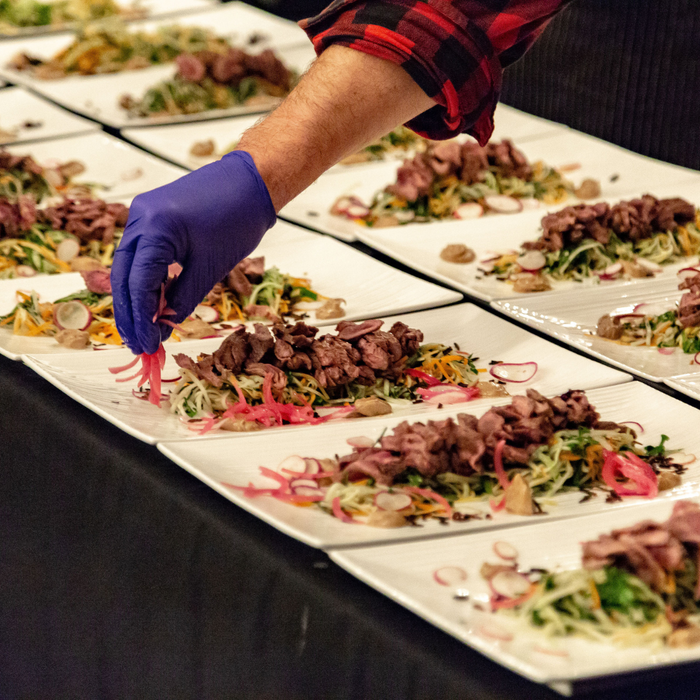 Buzzin' in the Blossoms, Farmgate Cider X BSFF Event (Thursday May 11, 2023)
Bee Savvy Fine Foods and Farmgate Cider are teaming up to host Buzzin' In The Blossoms, Thursday May 11! Just in time to treat Mom to a night she'll never forget. 🤩

This premiere gala and dinner, hosted at Farmgate Cider's beautiful orchard (just outside Galetta, ON), will occur during the height of apple blossom season. Guests will marvel at the beauty and aroma of an orchard in bloom, and at the rustic splendor of Farmgate Cider's historic, reclaimed event-ready barn.

Buzzin' In The Blossoms will feature a 6 course meal designed by Bee Savvy, curated by local chefs, to pair perfectly with Farmgate's delectable showcase ciders. The dinner will be crafted around the 100km menu, focusing on locally raised meats, produce, preserves and goods.

Event entertainment will include all-day energetic live music by the renowned (and revered) Kyle Felhaver & friends, dancing in Farmgate's beautiful barn, a sip and stroll through the orchard's bursting blossoms, Insta-worthy photo backdrops, guided tours of the cidery, and more.

As always, you - our supportive community of subscribers - get early access to tickets! Tables of 6 can be purchased simply by purchasing 6 tickets.
Cocktails - 5:30pm
Six Course Dinner - 6:30pm
Late Night Snacks - 9:30pm

Early bird price per person: $129.00 in effect March 2 till March 16
Regular price per person: $159.00 in effect from March 17 onward