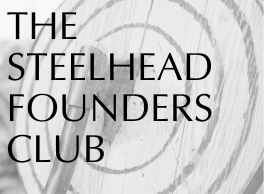 Steelheads Founders Club (2024 Axe Throwing)
Save

Liquid error (snippets/product-badge line 32): Computation results in '-Infinity'

%
Join the Transformation, Shape the Future: Steelheads & Strikes' Steelheads Founders Club 
At the heart of Arnprior's vibrant community beats the rhythmic excitement of bowling - a historic tradition that's about to get a spectacular revival!

Then, immediately afterwards, we return to working to finalize the first ever year-round indoor Axe Throwing venue in the entire Ottawa Valley, right here in Arnprior.
The Steelheads and Strikes' Steelheads Founders Club invites you to become a visionary partner in our thrilling renovation project. By investing in this endeavor, you're not only building the future of entertainment and socialization in our town, but also ensuring it's around for generations to come. 
Leave Your Legacy, Make an Impact: 
Imagine strolling into the revamped Steelheads and Strikes, heading downstairs into what was once a cold and creepy basement, only to find a stylish and charming axe throwing venue and cozy lounge. A then you spot it… the custom Steelheads Founders Club tapestry covered with founders' patches, and your name - or your company's name - displayed proudly on a distinctly embroidered patch.
Your mark will be forever etched into the fabric of this cherished space, showcasing your commitment to fostering community and helping to revive a historic landmark. 
Perks That Delight, Benefits That Last: 
By joining our Steelheads Founders Club, you're not just an investor – you're a VIP. As a gesture of our immense gratitude, we're rolling out a lineup of exclusive benefits that'll have you throwing bullseyes and nailing killshot victories, week after week: 
A Grand Vision, A Grand Party: As a distinguished member of the Steelheads Founders Club, you'll be at the forefront of our grand unveiling. Your club ID is your VIP access to the exclusive Grand Opening Party at the end of March 2024 for an unforgettable night of celebration, good natured competition and cutting edge banter.  
🎩 10% Off Pro-Shop for Life: Unleash your inner axe throwing pro with a lifelong discount on our pro-shop's already affordably priced gear and accessories. Elevate your game and show off your unbeatable style, every time you step up to the throwing line. 
 🪓 Priority Placing in Leagues: set your axe throwing journey on a new arc with priority placement in our thrilling leagues. Whether you're experienced, or a beginner just learning to toss, this is your ticket to an incredible league experience.
Intro-to-throwing leagues will be set for Q2 2024 to get novices up to speed. Official World Axe Throwing Leagues (WATL) will begin with the regular season in late Q3 2024.

Don't worry about competition levels. Our leagues will always be about fun first. We're simply ensuring our lanes and participants are WATL compliant, so that any uber competitive individuals can use their scores to travel and compete nationwide!

🎉 First Dibs on Special Events: We know you're the VIP and we'll treat you like one. Signature Axe Throwing Tournament? You get first dibs. Charity Casino Night? You got the tickets before Susan did. Fashion show being held on the bowling alley lanes? You'll be in the front row, because you knew about it before anyone else. 
🧢 Signature Founders Mesh Ball Cap: What is it about the simple joy a limited run, mesh back cap provides? We don't understand it either, but we love it and we're here for it. Our local business neighbours have been setting the bar high in this style, so you know we're going to step up and bring something stellar!
👕 Personalized Steelheads and Strikes Shirt: Suit up in style with your choice of a personalized shirt, featuring several styles & witticisms. Flaunt your flair and add a dash of panache every time you retrieve your axe from the bullseye. All fashion pieces are currently in design phase and mockups will be available to choose from this Autumn.
🍻 Six-Pack of Steelheads & Strikes Brews: Celebrate your victories with a taste of excellently brewed local beer. Savor a specialty six-pack of our custom Steelheads & Strikes brews, each sip a testament to your integral role in our community's transformation. 
🎉 25% Off a ONE Spectacular Party EVERY Year: Embrace the joy of hosting unforgettable gatherings by enjoying an exclusive 25% discount on a D-I-Y birthday party or D-I-Y private event each year. Your friends and loved ones will revel in a celebration that's as special as your commitment. Use your party for reunions, corporate team building, graduations, or even just a way to save a rainy holiday weekend. 

Axe throwing is an 18+ activity, so if you're hosting a party for children, you are more than welcome to use this reward on the bowling lanes!
Act Now, Be a Founding Force: 
This is your moment to be part of something extraordinary – to help propel the Steelheads and Strikes into a thrilling new era, while solidifying your place in its illustrious history.
But time is of the essence! Your investment will leave a lasting mark on our community, and ensure we pull off the best possible results. The rewards will keep rolling in for years to come. Join us in this exhilarating journey today!