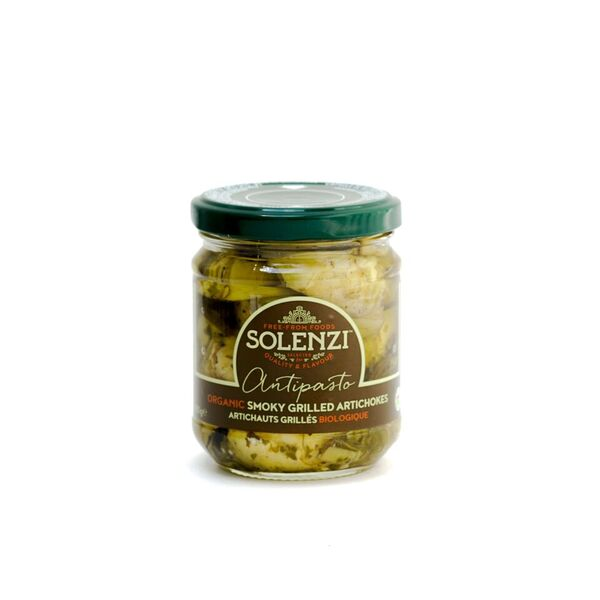 Smoky Grilled Artichoke Antipasto (Organic) by Solenzi
Italian Organic artichokes, char-grilled and marinated with garlic, oregano, and parsley, then preserved in oil for your eating pleasure. Excellent on their own or on a charcuterie board as an accompaniment to cheese or meat.
Ingredients: organic artichokes, organic sunflower oil, salt, organic garlic, organic oregano, organic parsley, organic white wine vinegar. Acidity regulator: citric acid.