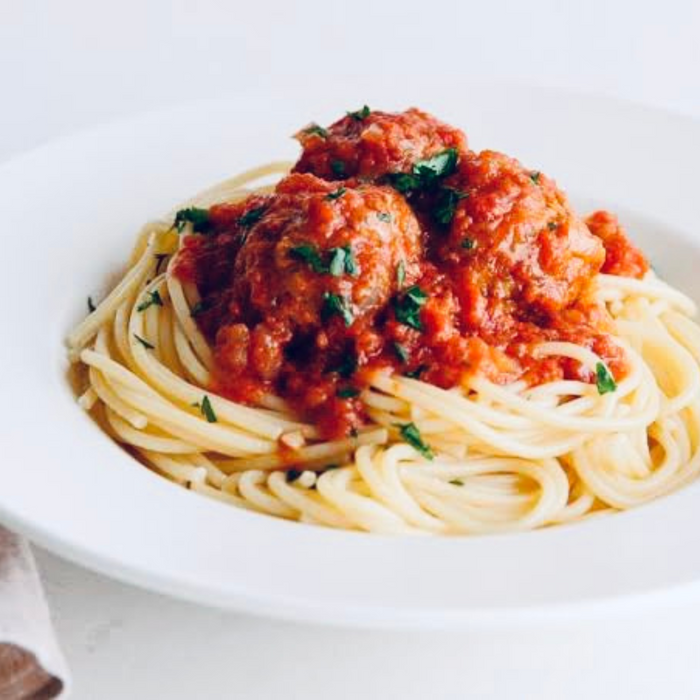 January Mini Chef Club - Spaghetti & Meatballs
Join us for our first Mini Chef Club experience. 
We'll be making dinner for your family. True story. Come on a food adventure as we make meatballs from scratch to pair with our pasta sauce, pasta AND we'll make some garlic bread together.

Eight chefs per session. Mini chefs under the age of 7 we ask that parent stay, but they do not need to purchase a ticket.
Chef Club - January 28th
11am - 12pm
1pm - 2pm