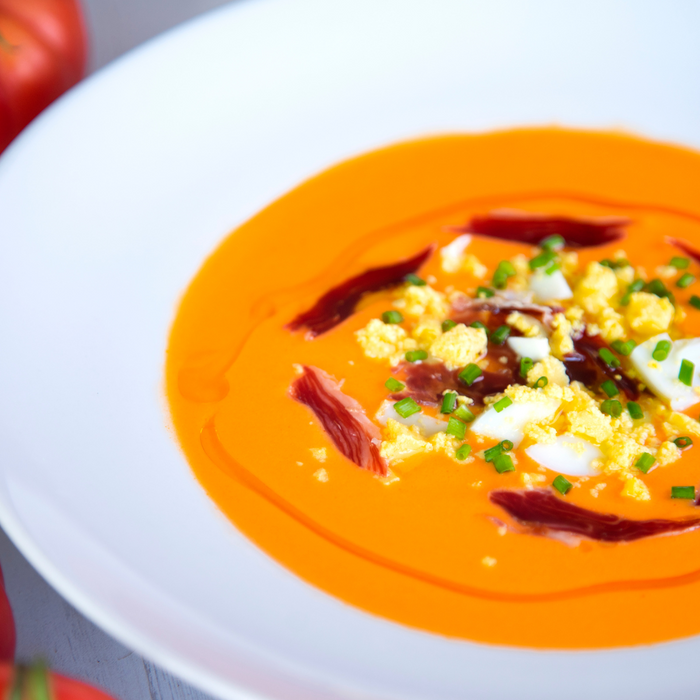 Mediterranean Cuisine Cooking Class - Spain (July 27, 2023)
Sip, chop and cook.
Our Mediterranean cuisine would include Spain, France (or more precisely, Southern France), Italy, Greece, Egypt, Turkey, Syria, Lybia, Israel, and Morocco. This week we travel to Spain for some delicious and traditional dishes.
Salmorejo (Spanish Chilled Tomato Soup)

Champinones Al Ajillo (Spanish Garlic Mushrooms)

Spanish Orange Cake
We will have Spanish wines available to purchase by the glass if you want the full Mediterranean experience. 
Thursday July 27, 2023
6:30 - 8:00pm