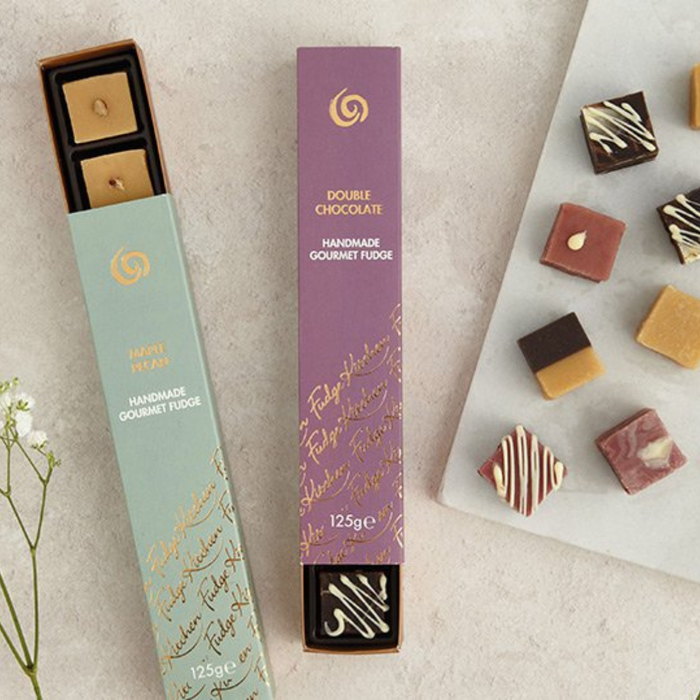 Maple Pecan Slider by Fudge Kitchen
Think polka dots, coiffed curls, floral tea sets and close harmonies. Alternatively, just focus on the perfect harmony of crisp pecan pieces with fragrant, sweet vanilla and deep maple, all melded into creamy fudge. Now you're talking.
This is the Audrey Hepburn of the confectionery canon: poised, stylish, pure, inimitable class. And, just like Audrey, all natural, with no preservatives. For as we all know, true beauty comes from within; as you'll discover when you slide open this supremely elegant box to discover six handmade and decorated, creamy fudge treats, queuing up eagerly for your delectation.