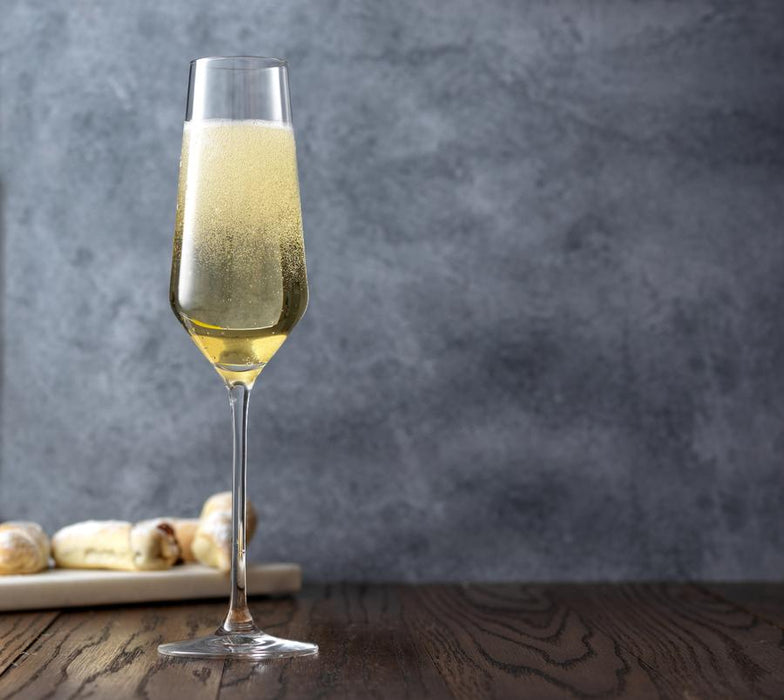 Layla Champagne Glasses 6.7 Oz set of 4
Our Layla Champagne Glasses are made in the Czech Republic from premium quality, highly durable crystal. They were designed having in mind elegance and class, with a timeless simplicity, making it easy to mix and match with any décor.
Set of 4 or 8 champagne glasses, capacity 6.7 oz
Ideal for cocktails, champagne, prosecco
The tapered design minimizes bubble loss
Reinforced stem for added stability
Comes ready in a beautiful gift box
We are unable to ship any glassware.