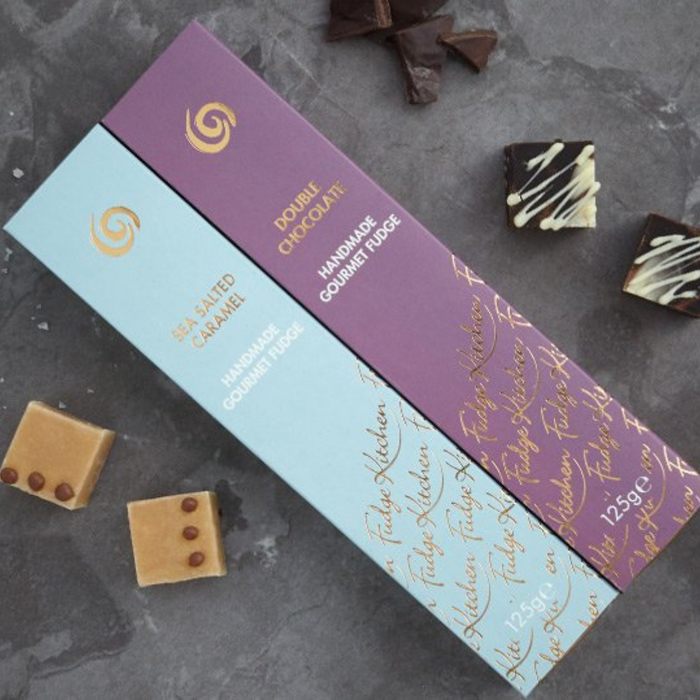 Double Chocolate Slider by Fudge Kitchen
Great Taste Award winning flavour, Double Chocolate, is a devilishly delicious duo of luxurious dark chocolate fudge, and mouth-watering morsels of white Belgian chocolate swirled through, decorated with a drizzle of more white Belgian chocolate.
This is the Audrey Hepburn of the confectionery canon: poised, stylish, pure, inimitable class. And, just like Audrey, all natural, with no preservatives. For as we all know, true beauty comes from within; as you'll discover when you slide open this supremely elegant box to discover six hand made and decorated, creamy fudge treats, queuing up eagerly for your delectation.